Bronze Tools
Bronze tools as weapons were rare and used by special class at that time and they include violin-shaped dagger, arrowhead and mirror. Bronze violin-shaped dagger excavated at the dolmen in the Geum river basin as well as in the Yeosu peninsula in South Korea. Slender bronze dagger was excavated at dolmens in Sangjapori site, Yangpyeong gun Gyeonggi province and Jangcheonri site, Yeongam.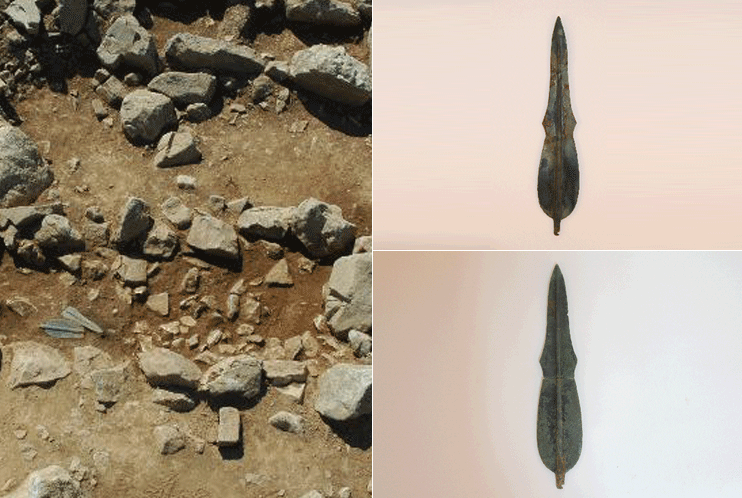 Stone Tools
Representative stone tools found dolmens include a stone dagger and a stone arrowhead. One stone dagger and several stone arrowheads as a set were found in the dolmen. Stone arrowhead was found with stone dagger in dolmen. 29 stone tools including stone daggers and bronze arrowheads were found at Deokchiri, Boseong, Jeonnam and 28 and 42 stone tools with stone dagger were found in one burial chamber at Daeyari, Geochang, Gyeongnam.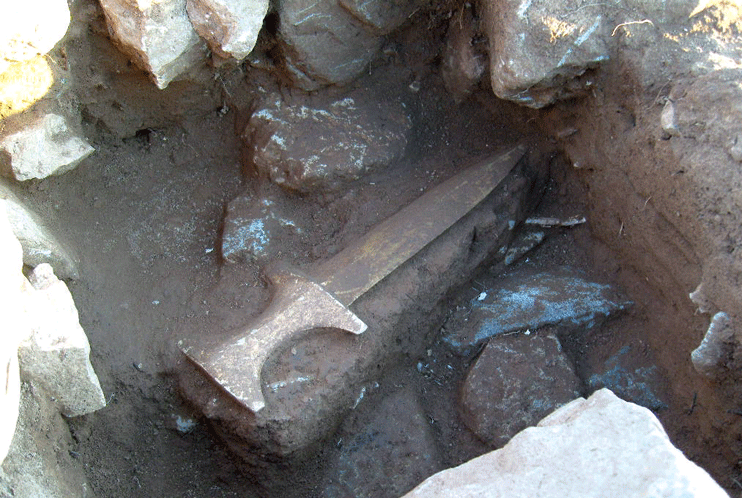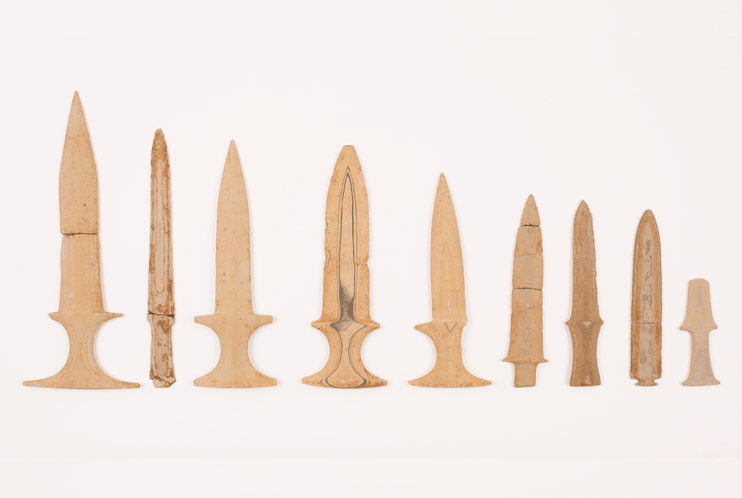 Pottery
Pottery grave goods include burnished red pottery and painted pottery. Burnished red pottery was made out of fine clay, applying iron oxide pigment on its surface and rubbing it. They were excavated only in the dolmens of South Korea along the Geum river, the Nakdong river, the Boseong river and the southern coastal region. Painted pottery has the same shape as the burnished red pottery, but is white gray colored and was excavated only in the dolmens of the southern coastal region.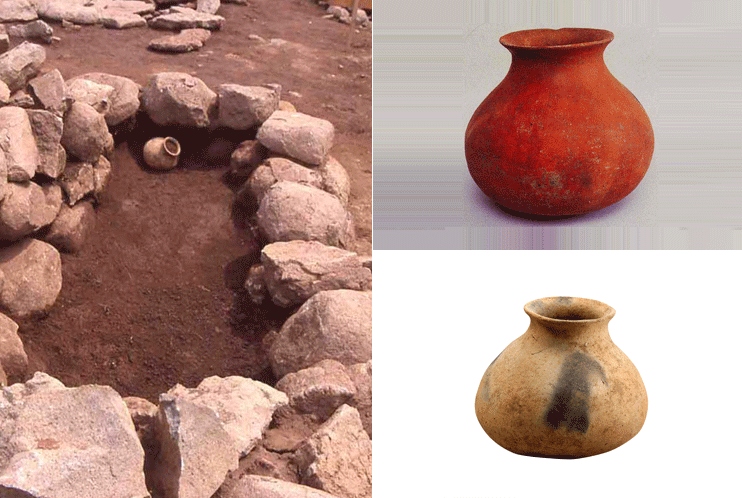 Ornaments
There are several kinds of jade objects such as a curved bead, a cylindrical tube, a round bead and a small bead. Curved jade was used with amazonite having white spot on blue background and a small hole on its head. A pair of round jades and several small beads were found in a burial chamber at Pyeongyeo-dong, Yeosu, Jeonnam provine. These were decoration constituing the necklace or for dress. Thus it is inferred that decoration items in the dolmen society were jade objects.